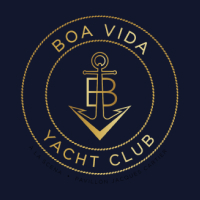 Boa Vida Yacht Club - Restaurant and dayclub
Boa Vida Yacht Club is an extraordinary multi-functional venue, located in the heart of Montreal's historic port, that offers guests a tropical escape from the bustling city life. 'Boa Vida' represents 'The Good Life' in Portuguese and at Boa, we invite our guests to live this expression out to the fullest. The venue is divided into two distinct outdoor sections; Boa Vida and The Yacht Club. Additionally, the interior of the venue can be rented out as a private event space. Whether you're seeking a day of vibrant exhilaration or a laid-back evening filled with delicious food and cocktails, Boa Vida Yacht Club is the ultimate haven for creating unforgettable summer memories.
Montreal's Boa Vida: Your tropical escape
Our front-facing terrace, with a large island bar, located at Pavillon Jacques-Cartier, Quai Jacques-Cartier, offers a casual atmosphere where guests can grab drinks, enjoy a meal, and participate in the captivating people watching Montreal is known for. Boa Vida is ideal for tourists, families, and anyone looking to grab some cocktails and/or comfort food on a sunny summer day.
For those in search of a high-energy adventure, the Yacht Club awaits, offering a day brimming with excitement and fun. Montreal's largest festive terrasse and day club, the Yacht Club transports guests to an island like atmosphere that invokes the essence of a tropical vacation. Set to the rhythm of progressive and afro-house music, guests are invited to let loose and dance their worries away while enjoying the warmth of the day. Fully equipped with a large bar, VIP stage, and plenty of lounge areas, the Yacht Club is Montreal's prime destination for the ultimate outdoor day party.
Boa Vida Yacht Club's decor features a warm yet vibrant color palette, with boasting pastel yellows, calypso oranges, and electric reds, creating an exciting and enchanting transition from daylight to sunset. The Yacht Club is home to hundreds of plants that consistently grow and flourish, welcoming guests into a natural and lush landscape. Designed to evoke the essence of a tropical paradise, the overall ambiance of Boa Vida invites guests to let go of inhibitions, bask in a soothing environment, and move freely to the rhythm of the atmosphere.
Looking to host your next corporate event?
Boa Vida Yacht Club is ideal for summer parties and corporate events like weddings, bachelor(ettes), corporate meetings, Christmas parties, New Year parties and other special occasions. The venue is divided into two distinct outdoor sections; Boa Vida and The Yacht Club. It offers a variety of entertainment options. Please contact us so that we can cater a plan to your specific needs.