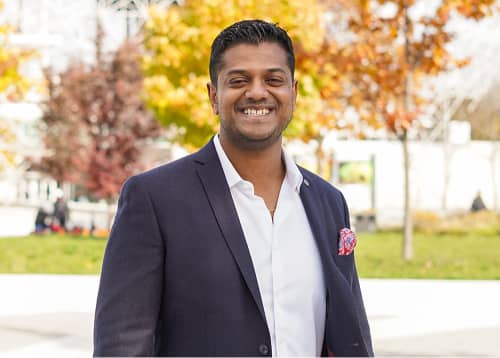 Kaje Kandiah
Kaje Kandiah is our Vice president & Director of Finance. Kaje is a Finance graduate from the John Molson School of Business. During his studies, Kaje discovered his passion for event planning, and since then, has organized large scale events for Concordia and McGill at some of the most successful venues including Muzique Montreal, Beach Club and Moomba, as well as various events in Mexico for Grupo Mandala. It was at Ivy that his skill set was discovered by Jason Tull.
Kaje was selling out the venue on Saturday nights with a unique idea; he would arrange for school buses to safely pick up and drop off groups of students from the West Island, an untapped market at the time. He was introduced to John, who immediately noticed his work ethic and drive taking him under his wing. Kaje soon took over the promotional aspects of the famous venue. Since that day, he has remained a close study by John's side, and in 2016 became a partner in all Jegantic venues, events and projects.
In addition to dealing with University associations for the organization of medium to large scale events, and the mobilization of in house promotional teams, Kaje also oversees the companies' growing financials.