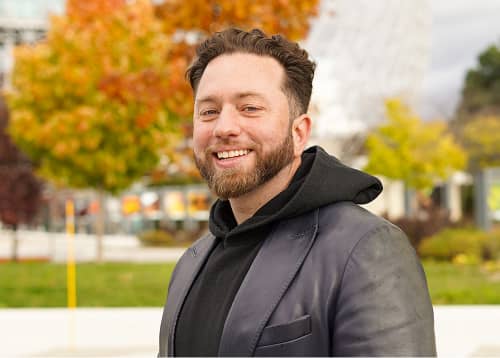 John E. Gumbley
John E. Gumbley, President & Founder, is the creative mind behind some of Montreal's most iconic and long-lasting entertainment brands. A recognized and well-respected businessman, philanthropist, world traveller and dedicated family man, John has helped shape the nightlife, music, entertainment and hospitality industries for many years. His food and beverage brands/concepts like the 1920's prohibition inspired Bord'Elle, as well as the popularity of his newest creation, The Farsides are constantly amongst the city's most visited venues.
His drive and ambition derives from a place few of us can understand. He was born to a mother both blind and deaf and his father passed away when he was only 5. John grew up mired in extreme poverty and every inch towards his eventual success was hard fought and well-earned.
Interestingly enough his first company was a record label he opened at 18, named Rawtari, which is an abbreviated version of Rags to Riches…
While others in the industry may have decided to step back during the Covid era John is leading Jegantic with an eye towards record setting growth for his companies.
Multiple major products are now under development including a Japanese themed Supperclub which will be the largest and most lavish Montreal has ever seen, a classy and elegant Spanish style eatery housed in a cavernous setting, a 5 star Hotel encompassing a high end authentic Italian restaurant as well as the continued expansion of The Farsides.
His dedication to detail and determination to fuse dreamlike scenarios with authentic flavour and style make each one of his creations a distinct entity of its own. This Montreal native is a true trailblazer, not only living up to, but continuously raising international standards as well as the reputation this city has of producing highly creative, trend setting and unique dining and nightlife experiences.